Aptos is a new Proof-of-Stake (PoS) blockchain project that has been getting a lot of hype recently in the crypto community and if you are looking for new investment opportunities, the blockchain's native coin, APT, is likely high on your list of potential assets to buy. 
So, what's special about the crypto community's new darling?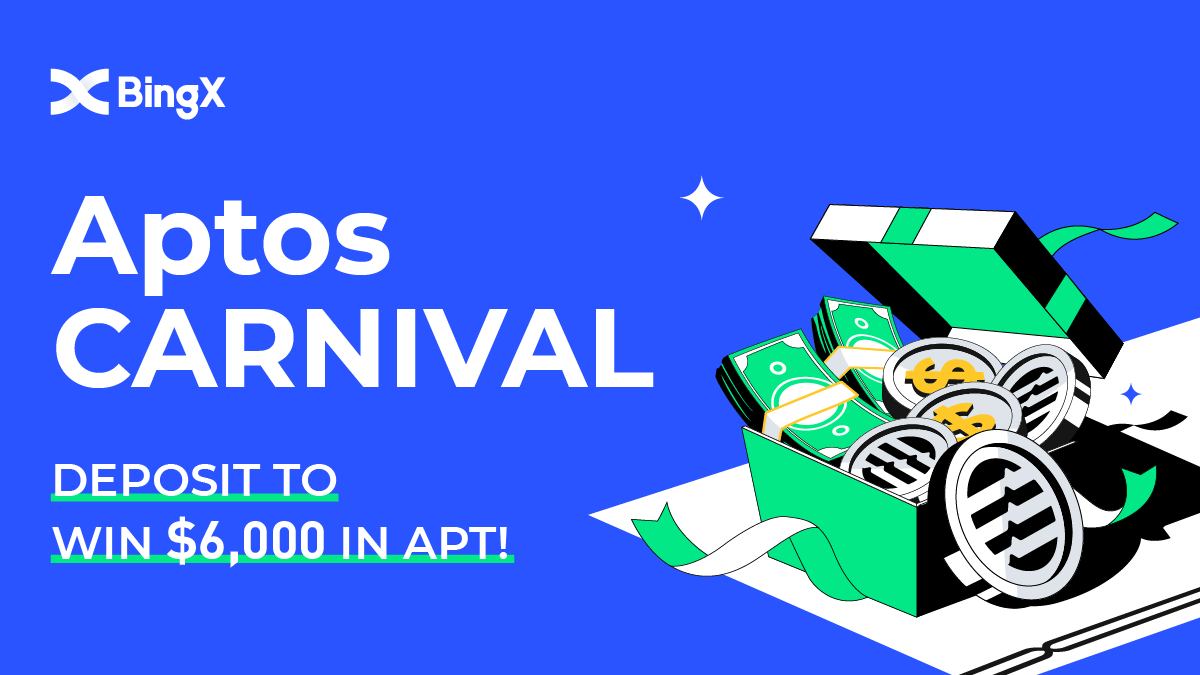 Many crypto enthusiasts are already calling Aptos 'The Solana Killer', thanks to its potential of becoming the fastest blockchain network yet. But this unique network has more than speed to its name.
Aptos runs on a novel programming language designed to improve security, executes transactions in a unique way, and is backed heavily by reputable venture capitalists that have pumped serious money into the project in just a few months after its white paper was released.
Plus, the team behind Aptos are blockchain-seasoned developers with roots in Meta (formerly Facebook) and even Solana (Aptos's number 1 rival), so investors are confident they're in the best hands. 
In the rest of this piece, we discuss everything you need to know about the Aptos project, what makes it special, whether the 'Solana Killer' is actually worth the hype, and how you can buy Aptos (APT) on BingX.
A Brief History of Aptos
In 2019, Facebook (now Meta) started working on a new blockchain project to compete with other popular networks. The project was initially named Libra and later changed to Diem. After three years and a lot of resources spent, plus crypto regulation issues, Meta eventually shut down the project in February 2022.
Mo Shaikh and Avery Ching, two engineers who worked on Diem still believed in the project's potential and decided to use the underlying tech and build a new project.
Thus, Aptos is born. On August 11, 2022, the Aptos whitepaper was published. 
Following that, the Aptos blockchain officially launched alongside its native currency, APT, on October 17, 2022.
APT is the Aptos Native Cryptocurrency
Aptos (APT) is the native cryptocurrency powering the Aptos network. APT was listed on most crypto exchanges on October 19, 2022. And traders bought and sold on the same day, driving it to its all-time high of $13.73 and low of $6.73. At the time of this writing, 1 APT = $8.78
What Makes Aptos Special?
For a project that's just a few months old, the traction and level of interest Aptos is getting are remarkable. So, what's all the hype about? Let's see why.
Aptos May Be the Fastest Blockchain Yet

 
The infrastructure powering Aptos allows the network to theoretically achieve transaction speeds of up to 160,000 transactions per second (TPS) and according to its developers, it safely handled up to 130,000 TPS in the testnet phase. 
These figures are truly impressive as the fastest blockchain on the planet, Solana (SOL), can handle only around 60,000-65,000 peak transaction speeds. If these figures stand true, Aptos will become the fastest blockchain network.
Higher speeds mean lower trading fees, quicker transactions, higher scalability, and more widespread crypto adoption as decentralized networks come closer to beating conventional centralized payment systems.
Aptos runs on Move – A Novel Programming Language
Aptos is built on Move, a novel Rust-based programming language that was originally created for Meta's project, Diem. Move is an executable bytecode language designed to improve the security of digital networks it supports, and easily enforce scarcity and asset control.
Move is also designed to prevent altering or copying resources – this makes it nearly impossible for hackers or bad actors to tamper with the Aptos blockchain.
Aptos Uses a Unique Parallel Transaction Execution
The way transactions are processed on the Aptos Blockchain is what makes it truly special. On most other networks, all transactions are recorded on a single chain, sequentially, and disruptions on a single block can cause delays in subsequent transactions.
Aptos processes transactions parallel to each other (side by side) via a modular network and then validates them after. This also means that disruptions in a single block don't affect the whole chain. This is the main reason why the Aptos network has the potential to be incredibly fast as maximum computer power is used to efficiently validate the transactions.
The Team Behind Aptos
The team behind Aptos are blockchain veterans and not just enthusiasts creating a project for the hype. Founders Mo Shaikh and Avery Ching, and several other engineers behind Aptos, once worked on Meta's project, Diem, and have decades of industry experience scaling decentralized projects. 
Many of the team members also created the core infrastructure powering Aptos like the Move language, the BlockSTM parallel execution machine, and the project's novel consensus mechanisms.
The impressive history and credibility of the founders and team members behind Aptos have made investors very confident in the project's future and the team's ability to solve any future challenges. 
Aptos is Heavily VC-backed
On the investor side, Aptos has seen a lot of support from industry-leading venture capitalists and has raised a total of $350 million in three separate funding rounds led by Andreessen Horowitz, FTX Ventures, and Jump Crypto.
Binance Labs, the venture arm of the largest crypto exchange in the world, Binance, has also invested an undisclosed amount in Aptos and has valued the project at over $4billion.
These numbers are music to traders' ears. Aptos Labs has enough resources, the technology, and can work with the best talent to take the project to the moon.
Rounding up – Is the Solana Killer Worth the Hype?
We have seen how special the Aptos project is, but is it truly worth the hype, and should you invest?
As you would expect, there is no right answer. Like with all other cryptocurrencies and digital assets, Aptos is very volatile and trading the asset comes with high risk.
The Aptos project has also had its fair share of community outrage because the blockchain and native coin APT were launched before its tokenomics were released. 
And after releasing the token figures to appease its community, people complained even more about how most of the initial tokens were allocated to the early big-name investors and the company itself.
The omens are really good though – Aptos is trying to solve the issues facing many other blockchain networks namely speed, security, and scalability. 
In fact, many proponents are saying Aptos will solve the Vitalik Trilemma (a problem facing every blockchain where one must be sacrificed for two of Scalability, Decentralization, and Security).
In the end, Aptos does seem like a very good investment, but your risk management should always be on point. That aside, the token has the potential and enough hype to increase in value quickly – and in turn, make you money.
Buy Aptos on BingX
You can buy APT on BingX directly with your credit card or swap your USDT for APT by spot trading the APT/USDT pair on our platform.
FAQs
What is Aptos Coin?
Aptos Coin is a cryptocurrency project that aims to provide users with a decentralized and secure way to transfer value and conduct transactions.
How can I buy Aptos Coin?
The process of buying Aptos Coin will depend on which exchanges list it. You can find the list of exchanges where Aptos Coin is listed and follow their instructions for buying it.
How does Aptos Coin differ from other cryptocurrencies?
Aptos Coin may have unique features that differentiate it from other cryptocurrencies, such as its consensus mechanism, block time, tokenomics, and use case.
How secure is Aptos Coin?
Aptos Coin's security will depend on its blockchain technology and the consensus mechanism used. If it is secured by a proof-of-work or proof-of-stake mechanism, it will be subject to the security risks associated with those consensus mechanisms.
What is staking and can I stake Aptos Coin?
Staking involves holding a cryptocurrency in a wallet or account to support the network's security and earn rewards. Whether or not you can stake Aptos Coin will depend on the project's tokenomics and consensus mechanism.
What is the future of Aptos Coin?
The future of Aptos Coin will depend on various factors, including adoption, innovation, community support, and competition from other cryptocurrencies. As with any cryptocurrency, it's important to do your research and evaluate the project's potential before investing.
Join our BingX Community to get all the latest updates!
Twitter:  https://twitter.com/BingXOfficial
Telegram:  https://t.me/BingXOfficial
Disclaimer: BingX does not endorse and is not responsible or liable for any content, accuracy, quality, advertising, products, or other materials on this page. Readers should do their own research before taking any actions related to the company. BingX is not responsible, directly or indirectly, for any damage or loss caused or alleged to be caused by or in connection with the use of or reliance on any content, goods, or services mentioned in the article.